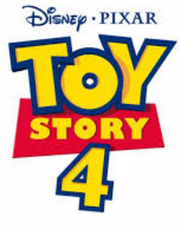 Toy Story 4
is an upcoming 3D American computer-animated film that is currently being made by
Pixar animation Studios
and
Walt Disney Pictures
. It will be released in theaters and 3D on June 16
th
2017. The film was officially announced by Walt Disney CEO
Bob Iger
during a meeting for investors on November 6
th
2014. It is set to be the 18
th
Pixar movie and the 3
rd
sequel to their first film,
Toy Story
.
It will be directed by
John Lasseter
and produced by
Galyn Susman
.
Lasseter
, Andrew Stanton, Pete Docter
and
Lee Unkrich
were involved in the conception of the story. The script will be made by
Rashida Jones
and
Will
McCormack
.
Tom Hanks, Tim Allen, Joan Cusack, Timothy Dalton, Wallace Shawn, Kristen Schaal, John Ratzenberger, Jeff Garlin, Don Rickles, Estelle Harris, Bonnie Hunt, Blake Clark, Jodi Benson, Michael Keaton, R. Lee Ermey, Lori Alan, Bud Luckey
and
Jeff Pidgeon
will reprise their characters roles of the
first three movies
.
A lot of other
characters of the first three movies might also return along with new characters.
Production
Edit