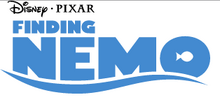 Finding Nemo is a CGI animated film series and Disney media franchise that produced by Pixar and distributed by Walt Disney Pictures and consists of the 2003 film, Finding Nemo and it's sequel, Finding Dory, set to be released in 2016. Both films are directed by Andrew Stanton.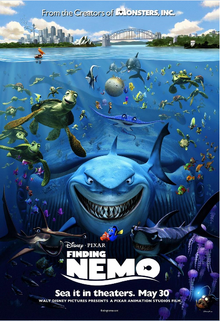 Finding Nemo (2003) Edit
Finding Nemo was released in theatres May 30th 2003, It tells the story of the over-protective clownfish named Marlin (Albert Brooks) who, along with a regal tang named Dory (Ellen DeGeneres), searches for his abducted son Nemo (Alexander Gould) all the way to Sydney Harbour. Along the way, Marlin learns to take risks and let Nemo take care of himself. Meanwhile Nemo attepemts to escape his captor, a human dentist named P. Shreman (played by the late Bill Hunter) with the help of a a moorish idol named Gill (Willem Dafoe). Finding Nemo earned $380,843,261 in North America, and $555,900,000 in other countries, for a worldwide total of $936,743,261. It is the second highest-grossing film of 2003, behind The Lord of the Rings: The Return of the King. It was the highest-grossing Pixar film, up until 2010 when Toy Story 3 surpassed it. It won the oscar for best animated feature, making it the first pixar movie to win the award. Monsters, Inc. was nominated but lost to Shrek. Finding Nemo later returned to theatres in 3D September 14th 2012, almost ten years after it's original release, along with the short film Partysaurus Rex, starring Rex of the Toy Story Trilogy.
Finding Dory (2016)
Edit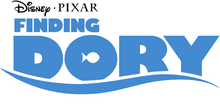 Finding Dory will be released in theatres and 3D June 17th 2016. The film will take place one year after Finding Nemo and be set off the coast of California The plot will focus on Dory being reunited with her family.
Short Films
Edit
Reception
Edit
Cast of Characters
Edit